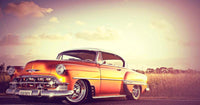 THE CHEVY CLASSICS COLLECTION
Each of these LIMITED EDITION, OFFICIALLY LICENSED & NUMBERED tees is crafted to reignite the feelings of an era.
A time where a set of tools and a roadmap meant a world of endless possibilities and the freedom to travel anywhere... in style.
Each Tee is officially licensed by Chevy, 100% cotton, comfortable AF, classic fit, unique and stylish (yet understated.)
Only 300 Limited Edition Chevy Classic Tees made in each design, so if your size is still available -- snatch it up. It won't be there in a few weeks.
Once they're gone... they're gone.
The Chevy Classic Collection
NEW CARROLL SHELBY DESIGNS
Check out our new collection of Carroll Shelby designs featuring original Cobra models!
CARROLL SHELBY COLLECTION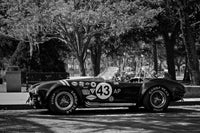 FEATURED Carroll Shelby Designs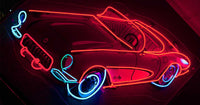 The Classic Corvette Collection
VGA is excited to announce our collaboration with Corvette, with the release of our brand new & officially licensed, limited edition "Classic Corvette Collection."
These were a dream to design.
Only 500 available per tee design, they are a MUST HAVE for any Corvette Collector, Driver, or Fan.
View Classic Corvette Collection
The Officially Licensed Classic Corvette Collection